The Ukrainians have once again launched a suicide drone on installations in the heart of Russia. Identified as a UJ-22, the drone in question crashed only a few meters from the fence of the targeted gas facilities.
A failure by a few meters!
On February 28, Russian media published numerous images of a drone falling next to a gas facility 94 kilometers southeast of Moscow! The explanations for this crash are not yet elucidated. One hypothesis seems to be emerging: its GPS guidance system was perhaps simply not precise enough because it fell only a few meters from the fence (see attached video) of Gazprom's facilities. In fact, on its descent, it entered the woods surrounding the facility.
In any case, with a range of over 800 kilometers, this drone did not run out of fuel; Kiev is 770 kilometers from the facility and the first Ukrainian territory is only 458 kilometers away, in northern Sumy Oblast.
This failure is a half-victory for Moscow; a fire on this kind of facility can very quickly escalate into an explosion and render the pipeline unusable for some time. On the other hand, the Russian anti-aircraft defense located at the borders of Ukraine was once again unable to intercept a Ukrainian drone heading to Russia. The last Ukrainian attack in depth of the Russian territory was on December 5, 2022, when two Tu-141 reconnaissance drones crashed on the air bases of Engels-2 and Dyagilevo. They had damaged a Tu-95 strategic bomber and seriously damaged a Tu-22M3 bomber (article on the subject).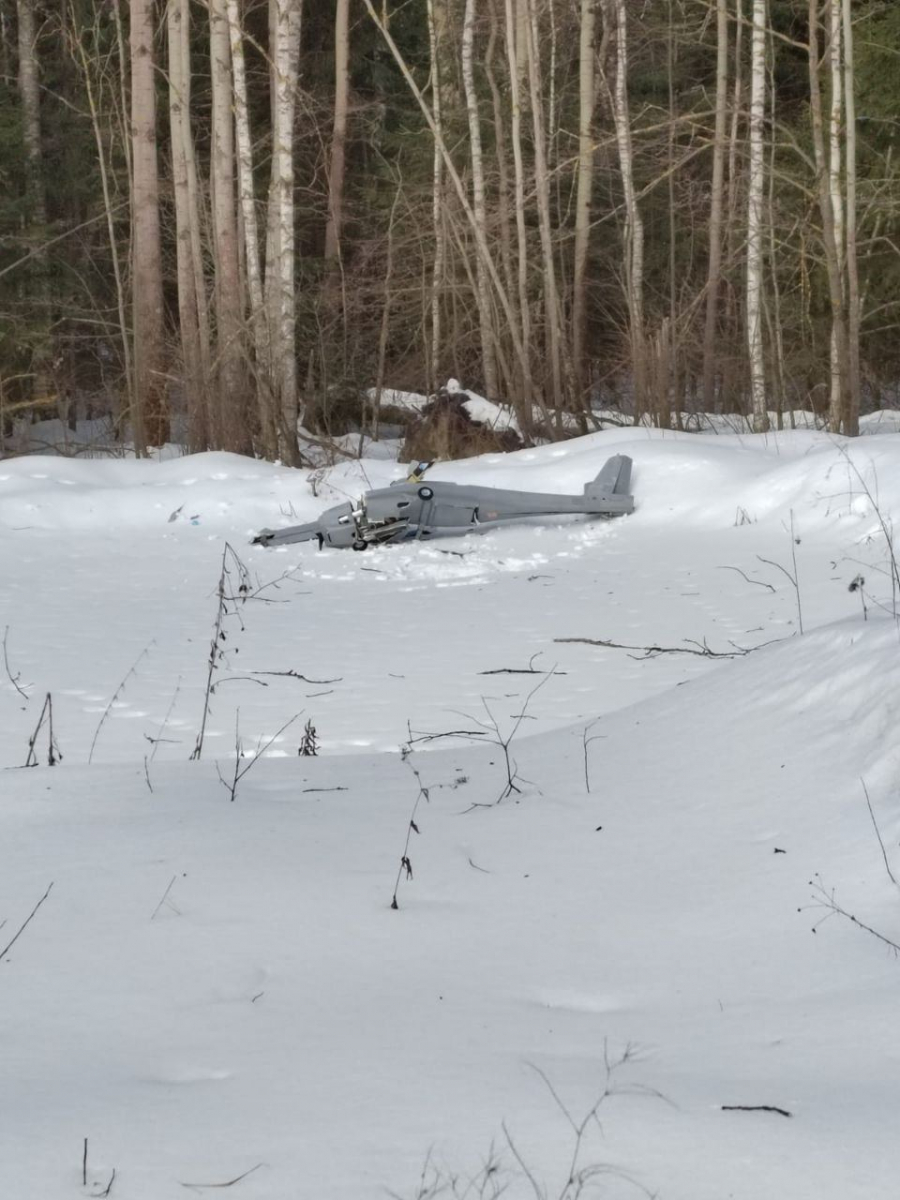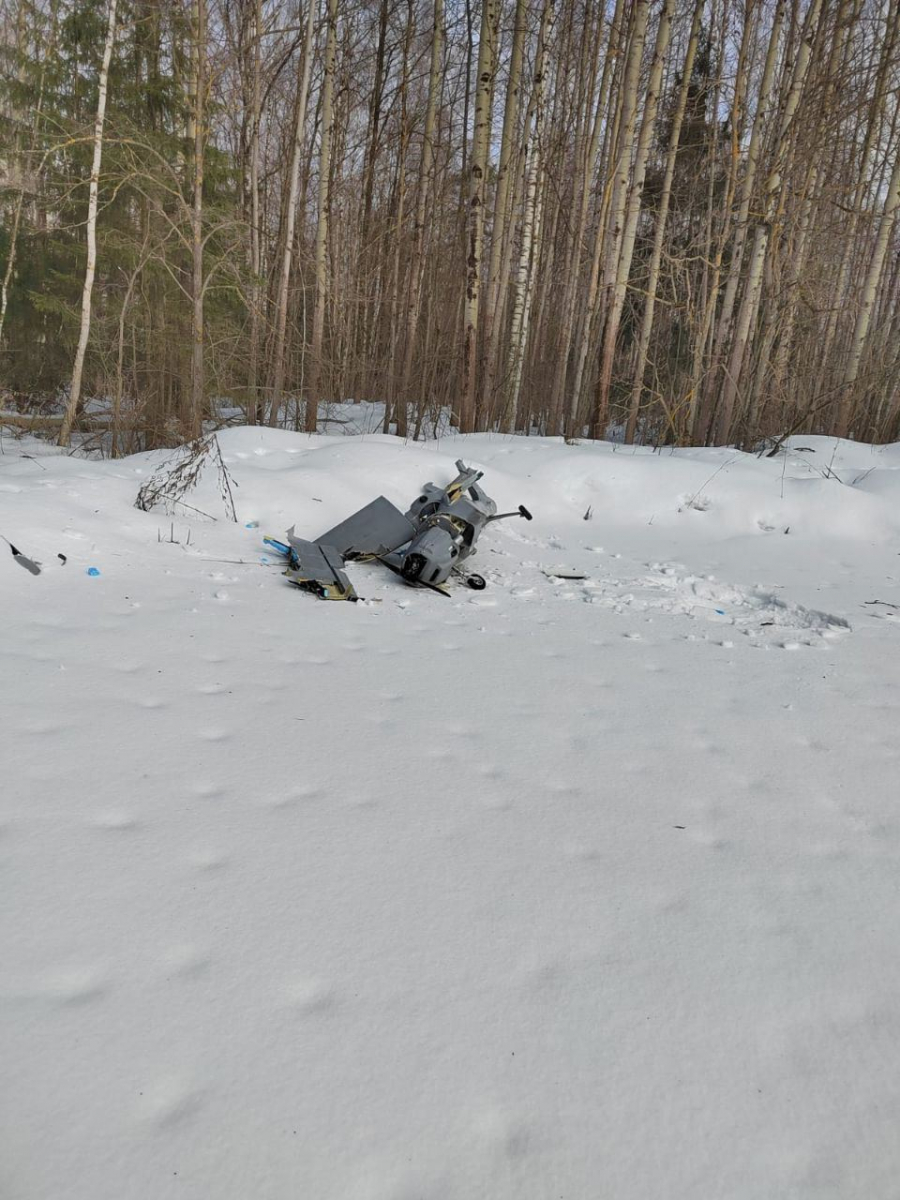 UJ-22
The drone in question is a UJ-22, developed and produced by the Ukrainian company UKRJET. This drone is multi-mission:
intelligence for the Armed Forces
search-and-resuce for the Armed Forces
police mission
emergency service support mission
At some exhibitions, the UJ-22 was also shown in an offensive version, with four light bombs. This capability is limited because it cannot carry a total load of more than 20 kilograms. The pilot can control the drone within a radius of 100 kilometers, but the drone can also fly in total autonomy, with a range of 800 kilometers, as was probably the case for the drone found this February 28 in Russia. It can fly at an altitude varying between 50 and 6,000 meters. Its autonomy is 7 hours of flight.