Shortly before the start of the war in Ukraine, Turkey sent two A400Ms to Kiev. According to the Ministry of Defense, they were on a humanitarian mission. The two planes landed in Ukraine, but the closure of the airspace means that today Turkey can no longer use these two aircraft which are de facto immobilized.
On February 24, 2022, around 1:30 a.m., an A400M transport aircraft landed at Kiev-Boryspil International Airport. It would be followed very quickly by a second Turkish A400M. According to the Turkish Minister of Defense, these planes were on a humanitarian rotation: delivery of humanitarian supplies to Ukraine and evacuation of citizens to Turkey. However, with the official start of the conflict and the closure of Ukrainian airspace, the planes were forced to remain on the ground.
Also during the same day, gunfire was heard in the area of the airport, but the Ukrainian police announced that they had regained control of the situation. In view of the growing instability at the airport, the personnel of both planes then headed to their embassy in Kiev.
A satellite photo dated March 11 shows that the two planes have not moved since. The Turkish government is seeking to negotiate an air corridor with Ukraine and Russia, but negotiations still do not appear to be productive.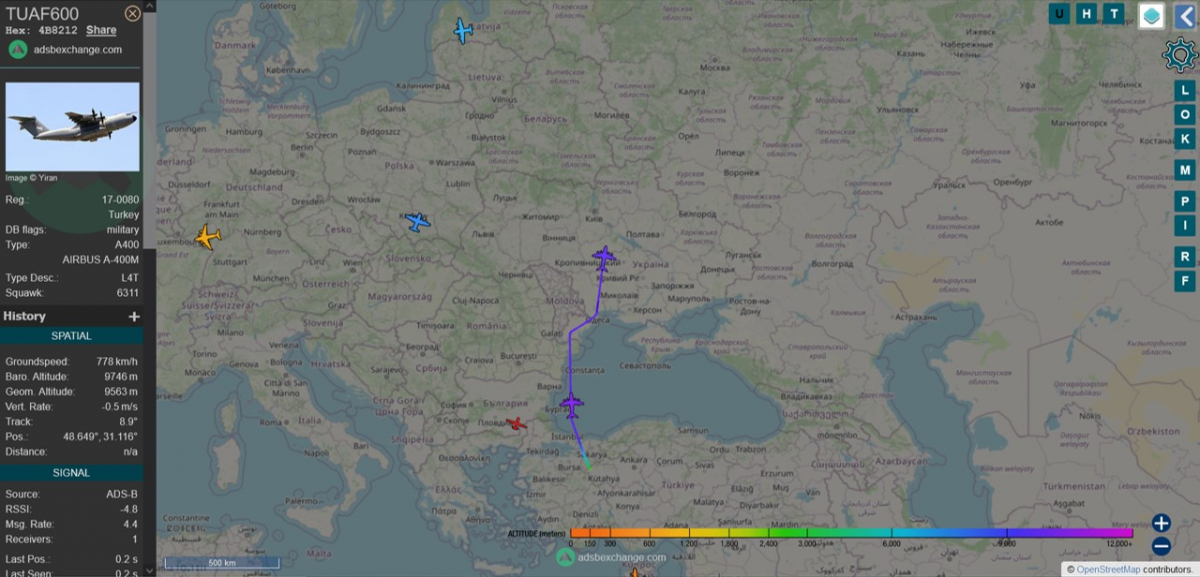 For information, Turkey owned nine A400Ms as of January 2020, out of a total of 10 ordered.