The visit of the French President Emmanuel Macron to China was also the opportunity for Airbus to expand its industrial partnerships, particularly at the Tianjin site where the A350 will also be delivered.
Airbus continues to expand its industrial and commercial footprint in China. The visit of the French President Emmanuel Macron to China was the opportunity for Airbus to sign a new agreement that will give the final assembly site of Tianjin a further acceleration. First logical decision: the assembly line of Tianjin will participate in the ramp-up of production of the Airbus A320neo family which will grow to 63 units per month in 2021. In Tianjin, the monthly rate will increase to six aircraft by the end of this year. This represents a 50% increase compared to its original design. Since its inauguration in September 2008, the site has assembled and delivered 450 A320 family aircraft to Airbus' Chinese and Asian customers.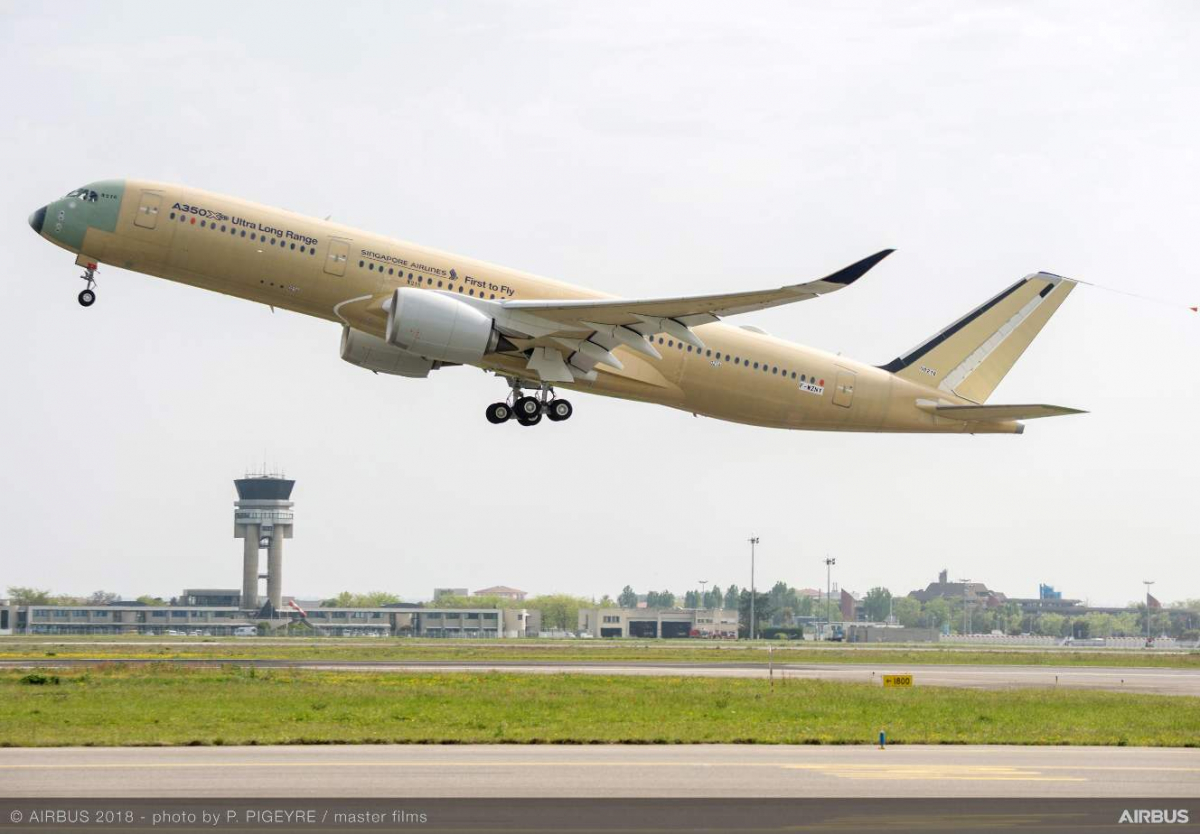 The novelty of the agreement is that the Airbus A350 can also be delivered from the Tianjin site for cabin installation, aircraft painting and production flight test, as well as customer acceptance and aircraft delivery (Completion and Delivery Centre —C&DC). Inaugurated in September 2017, the C&DC was until then dedicated to the A330. It will also be able to receive the A350 from the second half of 2020. The first delivery of an A350 from Tianjin should be completed by 2021.