During the follow-up flights of the first Chinese balloon, one of the pilots of U-2 Dragon Lady took a photograph with the balloon in question. The high resolution of this one allows to have some additional information on the U-2 and the Chinese balloon.
A selfie
A few weeks ago, the United States was flown over by several Chinese stratospheric balloons. The Pentagon had announced that these balloons were used for espionage purposes, without going into details. The US Air Force had then mobilized important means to follow the first balloon, including a strategic electronic reconnaissance aircraft RC-135U Combat Sent but also two U-2 Dragon Lady (article on the subject).
The Dragon Lady, in addition to having some reconnaissance capabilities, have the advantage of being able to fly at the same altitude as the balloon in question. It was on this occasion that on February 3, a pilot of one of the U-2s took the liberty of taking a selfie with the Chinese balloon.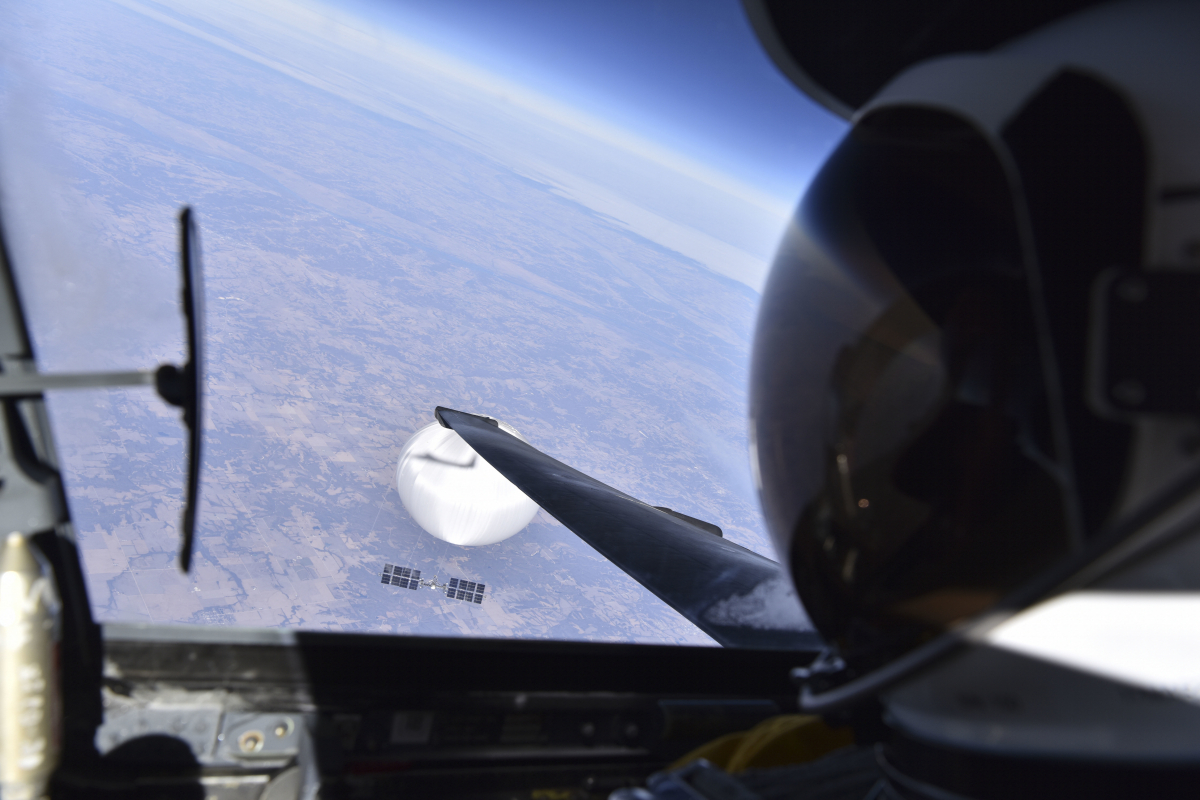 Additional information
This photo, released by the U.S. Air Force this February 22, provides several additional insights:
The U-2 in question is not equipped with its Senior Spam/Senior Spur radome because the shadow of the U-2 on the balloon demonstrates that there is no radome above the U-2's fuselage.
The U-2's shadow also allows for an estimation of the balloon's size, as explained in this tweet to twice a U-2, or 38.4 meters in diameter (about 40 meters according to the Pentagon).
Finally, since the image is of high quality, it is possible to have a close-up view of the balloon and the equipment. Thus, on the image below, between the solar panels (two sections of eight panels each), there is an antenna in the center of the device and four motors, more than likely powered by the solar energy produced by the panels in question.
On the other hand, the shadow of the Dragon Lady on the balloon has a bulge at the front of the aircraft. It questions the type of U-2 used: the U-2 exists in two versions within the USAF, namely the U-2S used in operations or the TU-2S, two-seater and used for pilot training. However, it is most likely that this is a U-2S and that the bulge created is simply explained by the shadow of the right wing, partly sunlit in the image.
As a reminder, in 2021, 26 U-2S and 4 TU-2S were in service with the US Air Force. NASA also uses two modified U-2s for scientific research, painted in NASA colors and named ER-2.