During the Singapore Airshow 2020, Korean Air as well as Tigerair Taiwan announced agreements with Pratt & Whitney to equip their 50 Airbus A321neo and 15 A320neo aircraft, respectively, with GTF engines. Both airlines also discuss maintenance services agreements.
Pratt & Whitney continues to collect contracts for the Airbus A321neo. The engine manufacturer's market share now nears 50% for this model, allowing Pratt & Whitney to hit 40% of the market share on the whole Airbus A320neo family compared to its competitor. Korean Air also took the Singapore Airshow 2020 as an opportunity to announce its choice in favor of the Pratt & Whitney GTF to power up to 50 Airbus A321neos. The aircraft are expected to begin delivery in 2021. In the Airbus website, it is stated that Korean Air has ordered 30 copies. So there are 20 options.
Pratt & Whitney also indicates it entered into discussions with the Korean Air for the airline's Maintenance and Engineering Division to join Pratt & Whitney's PW1100G-JM GTF MRO network. Nothing surprising because Korean Air is also a customer of the Airbus A220, a device powered by Pratt & Whitney PW1500Gs. Finally, the airline's ten Airbus A380s are equipped with GP7200, the engine developed by the Engine Alliance which unites Pratt & Whitney and General Electric.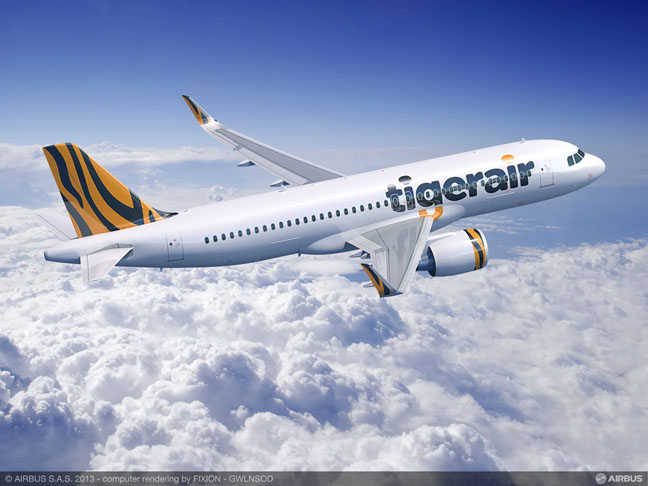 As for Tigerair Taiwan, the low cost subsidiary of China Airlines announced its selection of the Pratt & Whitney GTF engine to power its 15 A320neo aircraft. The aircraft order includes a combination of new aircraft purchases from Airbus and leased aircraft from ICBC's SPV, Sky High Leasing Company. This order follows China Airline's selection of the GTF engine to power up to 30 A321neo aircraft announced in December 2019. Tigerair Taiwan currently operates 11 A320ceo aircraft powered by the V2500 engine. Pratt & Whitney will also provide the low cost airline with engine maintenance through a long-term EngineWise comprehensive service agreement.