The Serbian President has publicly revealed his country's willingness to buy Rafale fighter jets. This maneuver is perceived as a pro-European desire to distance itself from Russia. However, it should not be forgotten that China is also increasing its influence in Serbia, risking to undermine this contract.
An announcement by the Serbian President
On April 11, Aleksandar Vučić, the Serbian President, announced that discussions were currently underway for the purchase of Rafale fighter jets. The number of 12 aircraft has been mentioned. Serbia is also in discussions with three other countries for a second batch of 12 "Western" (to use the term used by the Serbian President) fighter jets. These 24 fighters will have to replace the aircraft currently in service with the Serbian Air Force:
17 J-22 Orao dating from the Yugoslav era.
10 MiG-29A/S fighters, 4 of which are second-hand (Russian, delivered in 2017).
3 MiG-29UB trainers, two of which are second-hand (Russian, delivered in 2017).
A European geopolitical context
Serbia would like to enter the European Union, but it must first cut its ties with Moscow. Since its independence, Serbia has had very strong relations with Russia. It is dependent on energy from Russia. It has also bought a lot of military equipment of ex-Soviet/Russian origin. For example, in 2021, it was still ordering 4 Russian Mi-35 and 3 Russian Mi-17 combat helicopters.
However, orders are starting to turn to aircraft of European origin:
6 H145M helicopters (2 transport and 4 combat) ordered in 2016 (delivered between 2018 and 2020)
11 helicopters H145M ordered in 2021
2 C-295W tactical transport aircraft ordered in February 2022
To which he adds the desire to purchase 12 Rafale aircraft and 12 "Western" aircraft.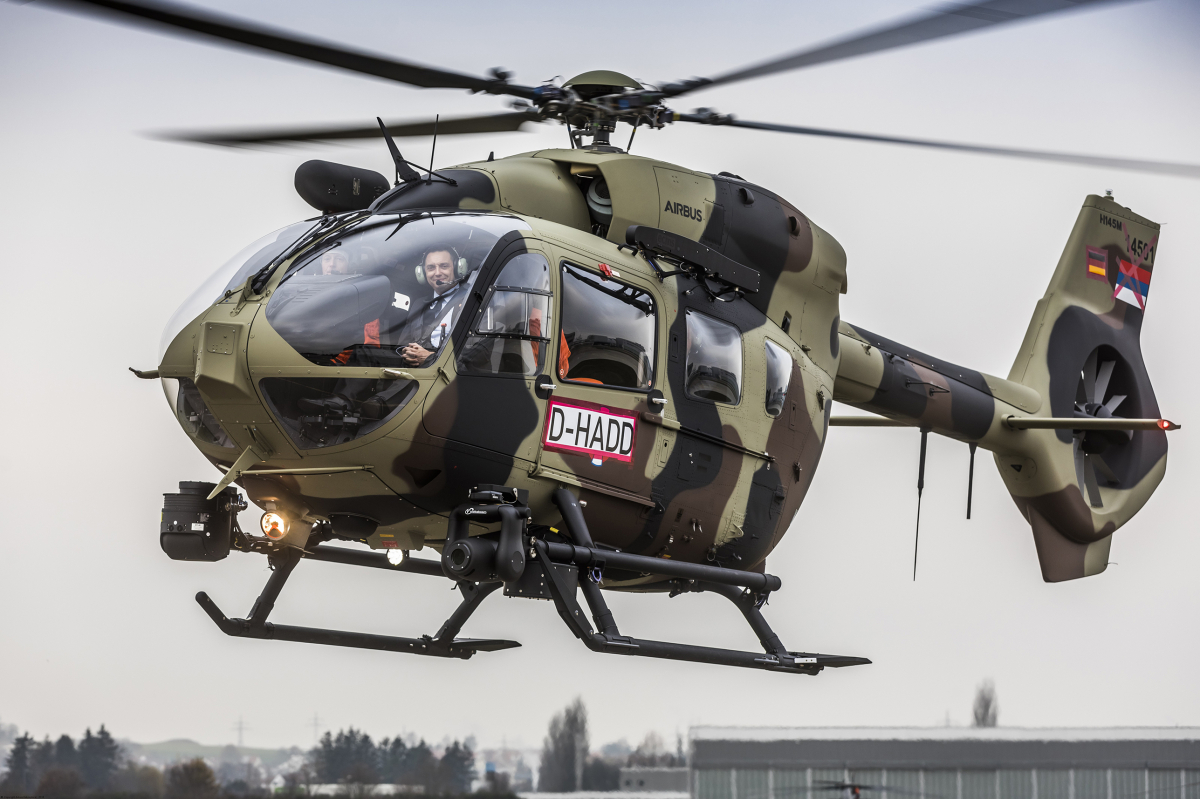 The problem of Chinese influence
However, Serbia is also getting closer to China. For example, since 2019, Serbia has borrowed $8 billion from China for infrastructure renovation. This loan will have to be repaid in the next 25 to 30 years. We should also add the numerous all-directional investments of Chinese state-owned enterprises. As a result of the increase in this influence, it is also getting closer to China militarily; in 2019, Chinese military personnel had been invited to train with the Serbian military and it has also purchased drones and long-range anti-aircraft systems (more information in this article).
This latest order for Chinese anti-aircraft systems could become a drag on the 12 Rafale contract: Asian users and future users of the Rafale would view the Rafale-Chinese equipment pairing very negatively. For example, Pakistan uses many Chinese systems that India has decided to counter with Rafales. This contract with Serbia could call into question the Rafale's technological advantage over these systems, and in fact, simply call into question contracts for Rafales in Asia. As a reminder, in 2019, the Turkish F-35 contract that had been broken following the purchase of Russian S-400 long-range anti-aircraft systems.
Serbia is thus seeking to reorient itself on the international stage, but the race for influence between Russia, the European Union and China for this Balkan state has only just begun.