After heavy artillery systems, Ukraine is looking for modern anti-aircraft systems. According to CNN, the United States will soon announce the delivery of several Norwegian Advanced Surface-to-Air Missile Systems (NASAMS) to the Ukrainian Armed Forces. This system is in service with 12 countries and is notably deployed for the air defense of Washington D.C.
A new modern anti-aircraft system for Ukraine?
The initial heavy equipment support was initially quite random before being refined according to Ukrainian needs. Recently, the Ukrainian Armed Forces have received or will receive many self-propelled artillery pieces. From now on, the needs seem to be directed towards long-range anti-aircraft systems. Thus, the Germans have already promised the delivery of the new Iris-T missile launcher (more information here). According to CNN, the U.S. is expected to announce the delivery of the Norwegian Advanced Surface-to-Air Missile System (NASAMS) to Ukraine soon. This system was developed and is produced by Kongsberg Defence & Aerospace (Norway) and Raytheon (United States).
There is currently no clear indication of the type of NASAMS potentially delivered as there are a total of three different versions:
NASAMS 1, basic version
NASAMS 2, Link 16, enhanced Sentinel radar and deployment of an MSP500 electro-optical sensor
NASAMS 3, GhostEye MR radar and MML modified to be able to fire different types of missiles
NASAMS 1 (1998)
Fire Distribution Center (FDC, command post)
AN/MPQ-64 Sentinel active 3D radar (360°, 40 km range)
Multi-Missile Launcher (MML), each with six surface-to-air missiles
NASAMS 2 (2006)
Fire Distribution Center (FDC, command post)
Active 3D radar AN/MPQ-64F1 Sentinel (360°, 120 km range)
Multi-Missile Launcher (MML) with 6-missile capability
Electro-Optical and Passive Infrared Sensor MSP500
NASAMS 3 (2019)
Fire Distribution Center (FDC, command post)
GhostEye MR radar (under development)
Multi-Missile Launcher (MML) mk 2 (carries AMRAAM ER and AIM 9-X, max 6 missiles)
MSP500 electro-optical and passive infrared sensor
Different missiles depending on the systems
The type of missiles launched from the MML is very varied:
AIM-120 B/C5/C7 AMRAAM in standard configuration (medium range, active radar missile)
AMRAAM ER (Extended Range, also an active radar missile, NASAMS 3)
AIM 9-X Sidewinder (short range, infrared guidance, NASAMS 3)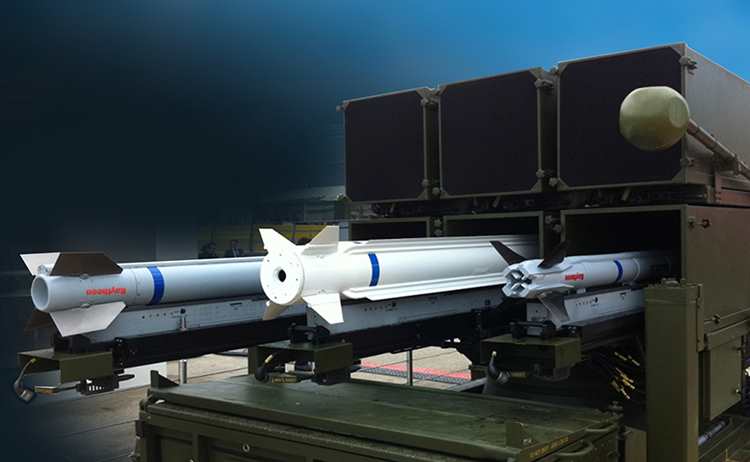 The MSP 500 (NASAMS 2/3)
The MSP 500 is an electro-optical system used in NASAMS version 2 and 3 and produced by Rheinmetall Defence. The system combines stabilized sensors, including, an optical camera, a thermal camera, a 6 Hz laser rangefinder, a video tracker, a vertical sensor and a sensor north. Each battery has between 3 and 4 MSP500s. These are typically mounted on the back of a Mercedes 4x4 G-Class. Through a secure connection, each MSP500 is remotely directed by the FDC.
A flexible system
The system is highly mobile because it does not require heavy hardware. The different elements are interconnected: the connection between the command post and the missile launcher is reliable up to 20 kilometers away. It is also a flexible system depending on the area to be protected (port, air bases,...). According to the Kongsberg website, the American capital, Washington D.C., has been protected by this anti-aircraft system since 2005. In all, NASAMS is present within 12 countries.
A NASAMS 2 battery typically includes one FDC, three to four MSP 500s, eight AN/MPQ-64F1 Sentinels, and twelve MMLs.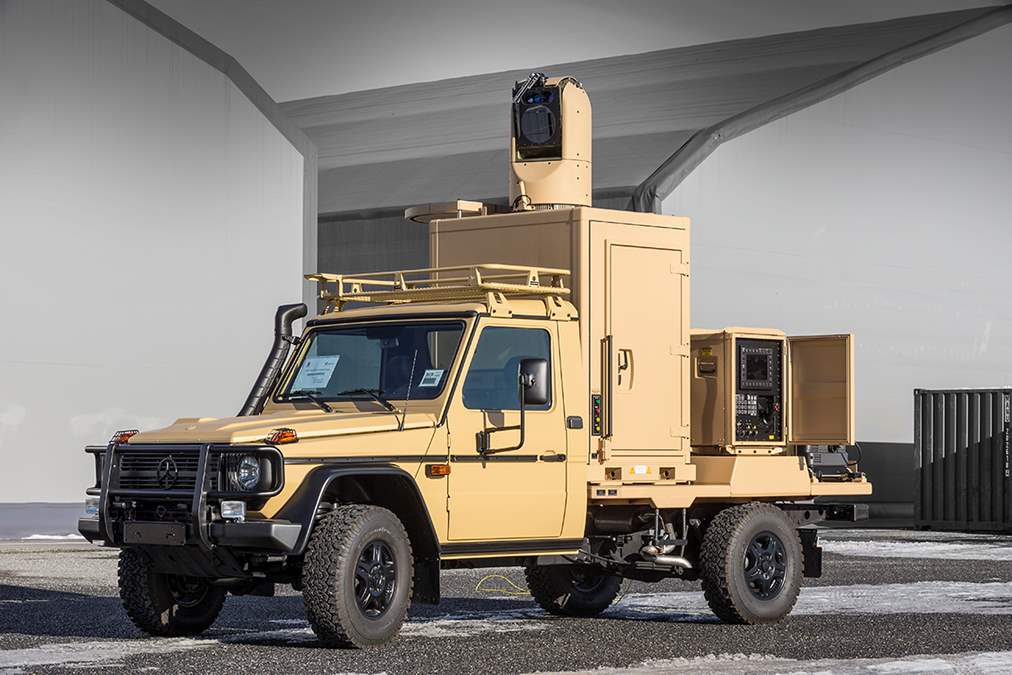 Finally, NASAMS is also capable of dealing with a large number of targets (aircraft, helicopters, UAVs or cruise missiles) because the command post can order the firing of more than 12 MMLs in a matter of seconds so that each missile neutralizes a different target. In fact, NASAMS is capable of handling more than 72 targets in a few seconds.