Latécoère, Signify and Huneed Technologies have signed a memorandum of understanding that paves the way to a revolutionary industrialization of cabin lighting technology. Meanwhile, Air France first tests LiFi.
It was one of the highlights of the last Paris Air Show. Latécoère presented a new technology that can be integrated into the cabin lighting, the LiFi (acronym for Light Fidelity) that enables to offer a wireless communication based on the use of invisible light, with a wavelength comprised between 450 nm and 680 nm. The LiFi enables a superior on-board connectivity experience in terms of bandwidth, latency and stability. Another advantage of the LiFi is that it does not interfere with sensitive equipment and that the connection is not affected by the movements of the aircraft. The system reduces the weight of the aircraft and therefore its fuel consumption since the multimedia data exchange works through fiber optics instead of copper wires.
On October 30, took place a world first in air transport. The first flight equipped with LiFi linked Paris to Toulouse. Latécoère, Ubisoft and Air France partnered to provide the Airbus A321 AF6114 flight with LiFi. A natural choice, since the equipment manufacturer presented the light technology in collaboration with the French flag carrier during the latest Paris Air Show. Latécoère's infrastructure was set up on 12 seats of the Air France flight.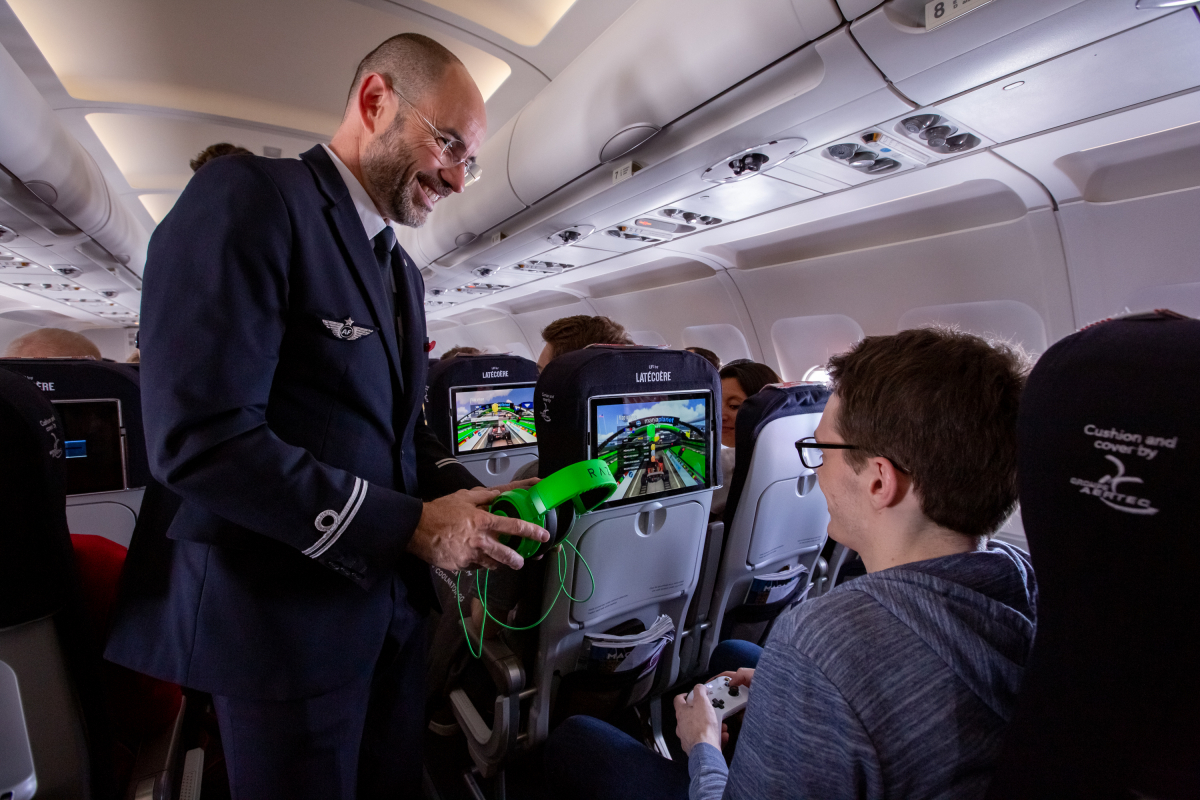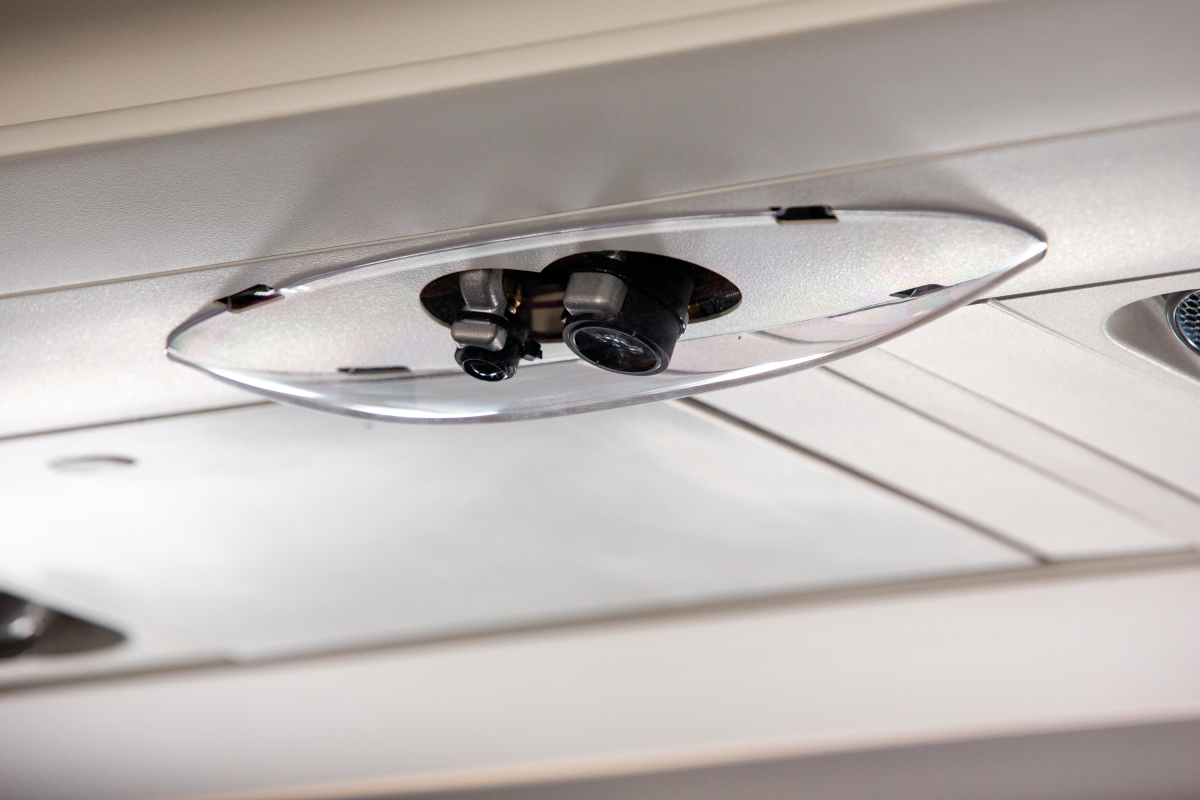 Latécoère is now ready to launch the industrialization process. Indeed, the equipment manufacturer also signed two memorandums of understanding with Signify, the world leader in lighting with its Trulifi system, and Huneed Technologies, a South Korean aerospace and defense specialist for electronics and data sharing software.
Signify's Trulifi system combines energy-efficient LED lighting with a reliable, secure and high-speed two-way wireless connection, with speeds up to 250 Mbps for the downlink and uplink. At first, Trulifi will be used for the connection of the media players in the headrests. In the next phase, LiFi will enable passengers to connect their personal devices to the onboard media and Internet, but also interact with each other and have the same connectivity experience on board as on the ground. The Huneed Technologies group will be responsible for the development and production of the passenger distribution unit and fibre optic router.