Piaggio Aerospace ends 2019 with three new contracts worth €246 million. The Italian Ministry of Defense signs contract for nine copies of Avanti EVO turboprop aircraft as well as the modernization of the 18 copies in service within the Italian Armed Forces and technical-logistic support for Chinook.
Piaggio Aerospace begins 2020 with a serious boost. Whilst it is going through a tough period since the withdrawal of Mubadala Investment fund and its research for a new owner, the Italian aircraft manufacturer signs three contracts worth €246 million. Piaggio Aerospace will thus be able to relaunch the production of its Avanti EVO turboprop aircraft, the latest version of the P.180 launched in 2014. Indeed, in late December, the Italian Ministry of Defense ordered nine copies of the Avanti EVO — five in the passenger transport variant which can be converted into an "ambulance" and four equipped to carry out radio wave measurements. "This represents for Piaggio Aerospace a turning point: with the restart of aircraft production, we will also be able to gradually reintegrate workers currently into temporary layoffs", comments Vincenzo Nicastro, Extraordinary Commissioner of Piaggio Aerospace. These nine Avanti EVOs will be produced and delivered within 4 years. The same contract, whose total value is €130 million, stipulates Piaggio Aerospace will carry out the "retrofit" or modernization of a P.180. This first aircraft should be followed by others since the Italian Ministry of Defense has committed itself to finalize over the next 24 months a second contract worth €66 million for the modernization of the 18 P.180 aircraft currently into service within the Italian Armed Forces.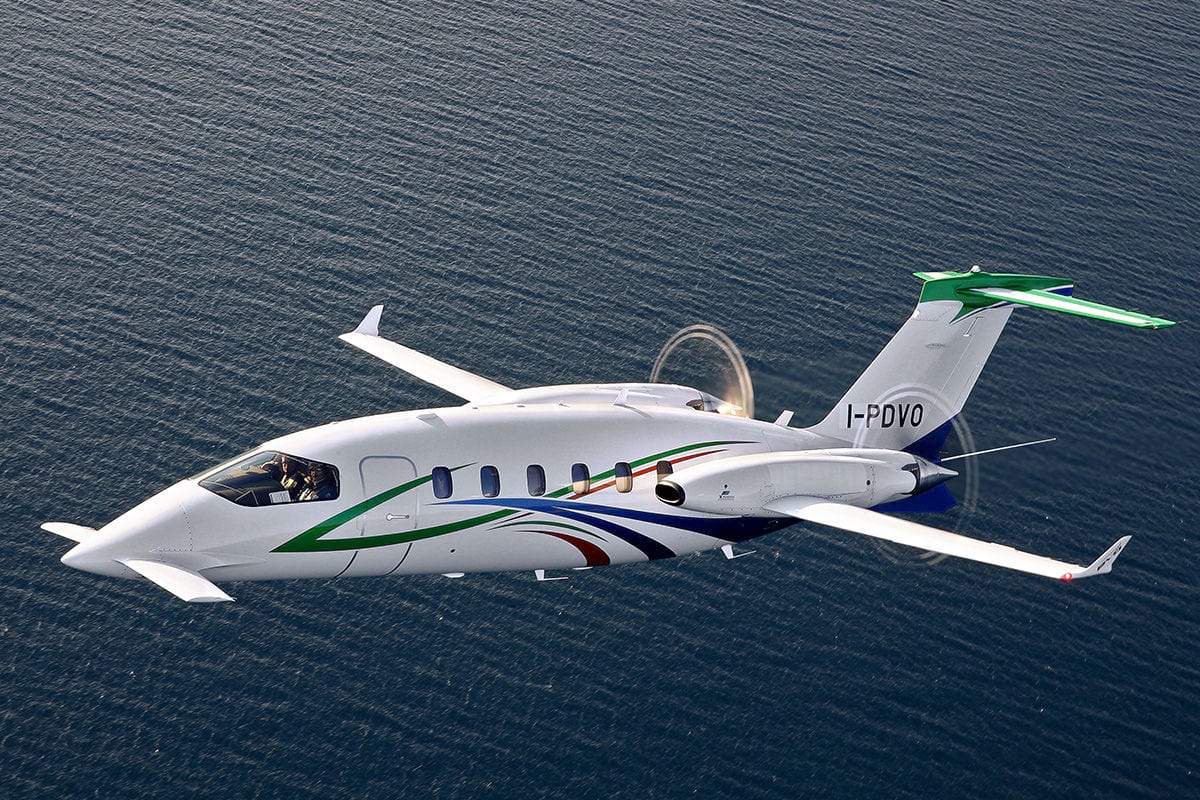 Moreover, the company's Engines business unit also signed a contract worth €50 million with the Italian Ministry of Defense for the engine 55-L-714 — designed by the U.S. company Honeywell — powering the CH-47F helicopters, better known as Chinook. Under the nine-year agreement, aimed at ensuring the fleet maintenance and efficiency, Piaggio Aerospace will supply the armed force with spare parts and spare engines. It will also guarantee maintenance, repair and overhaul activities, together with technical-logistic support at the various Italian Army's flight bases.
Hence, Piaggio Aerospace concludes the year with an order book value of approximately 500 million euros and Vincenzo Nicastro stating: "we are not going to stop here. We will continue to work on the private market, with the aim of finalizing new, significant orders". And specifies: "we are almost ready to launch the tender for the sale of the company's assets", he added, "which we plan to publish after the Christmas break."