The arrival of the UH-60M Black Hawk in Croatia has enabled the retirement of part of the Croatian Air Force's Mi-8 fleet in 2022. As a result, Croatia has decided that 14 of its helicopters will soon be transferred to Poland to be delivered to the Ukrainian Armed Forces.
According to Croatian newspaper Jutarnji list, the Croatian Air Force is reportedly on the verge of parting with 14 Mi-8 medium transport helicopters. These are currently being overhauled at the Velika Gorica Aviation Technical Center (Zagreb, Croatia), very close to Franjo-Tuđman/Zagreb Airport (accessible via a taxiway, in pink in the image below) or at Pleso Military Base (military part of Franjo-Tuđman Airport).
The Croatian newspaper gives several details:
The helicopters have their Croatian markings removed
Half of the helicopters will be transferred in parts by road
The other seven helicopters will fly to Poland to be transferred to Ukraine
The websites Oryx and Scramble also specify the type of helicopters delivered:
1 Mi-8MTV-1VA military transport
1 Mi-8PS VIP transport

numbered 276 (c/n 10662)
numbered 274 (c/n 99254291) and 275 (c/n 99254272)

10 Mi-8MTV-1 military transport

numbered 201 (c/n 95969), 202 (c/n 95968), 204 (c/n 95837), 206 (c/n 95666), 210 (c/n 95664), 211 (c/n 96053), 212 (c/n 96054), 213 (c/n 96055), 251 (c/n 95987), and 254 (c/n 95876)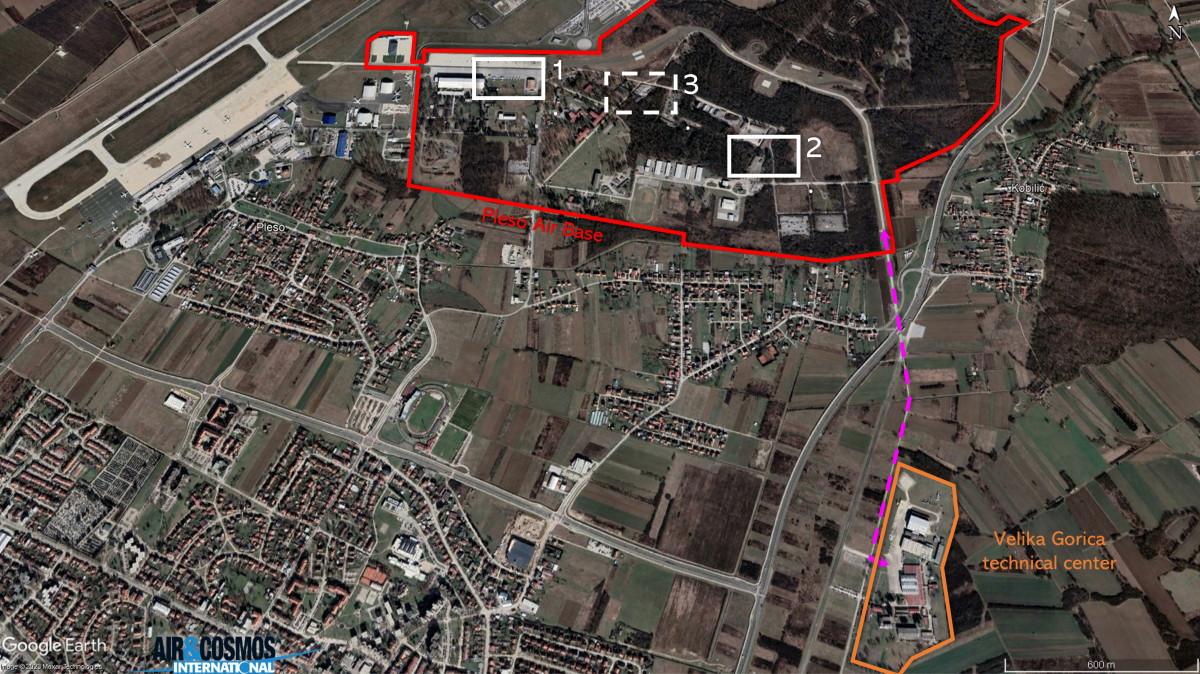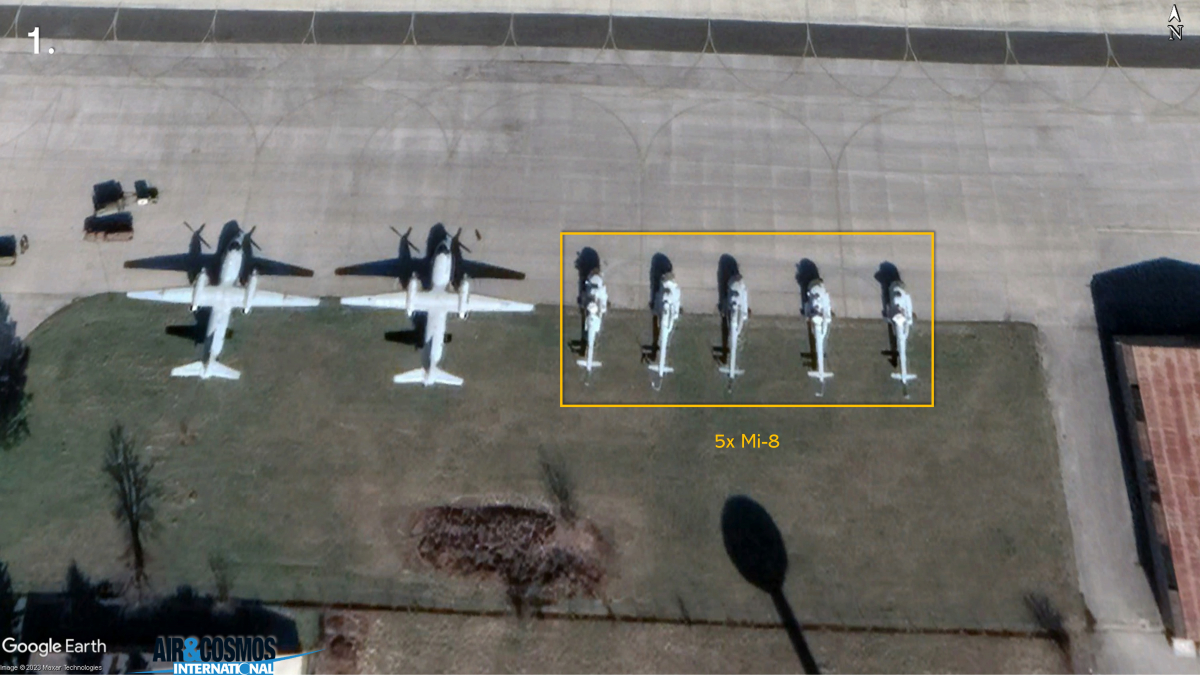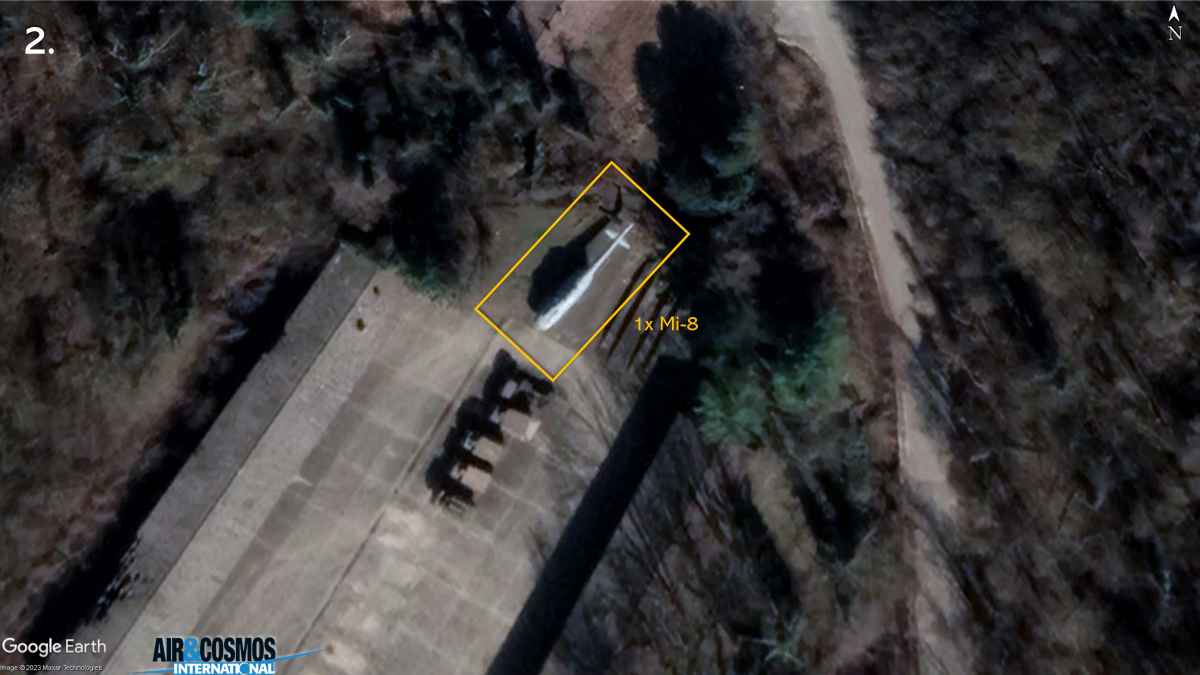 It should be noted that at least 2 other Mi-8s are also visible in a third area. However, this part of the base only hosts aircraft carcasses:
4 Mi-24 combat helicopters
5 MiG-21 combat aircraft
2 training and/or liaison aircraft
2 Mi-8 transport helicopters
These carcasses are rarely moved over time, demonstrating their abandonment. For example, for the Mi-8s, one of the two has not moved since May 2, 2014, and the second since April 6, 2020. Therefore, it is highly unlikely that these helicopters will be transferred to Ukraine.
It should be noted that this is not the end of the Mi-8 in Croatia, as its Air Force still uses 10 Mi-171Sh (export version of the Mi-8AMTSh, military transport and air support version), ordered in 2006 and received between 2007 and 2008.