While waiting for a precise analysis from the Antonov airline, here is an analysis of a video recently shot on the Antonov airport. It shows that the front part is almost totally lost but the central part, the wings and the rear part seem intact or even slightly damaged.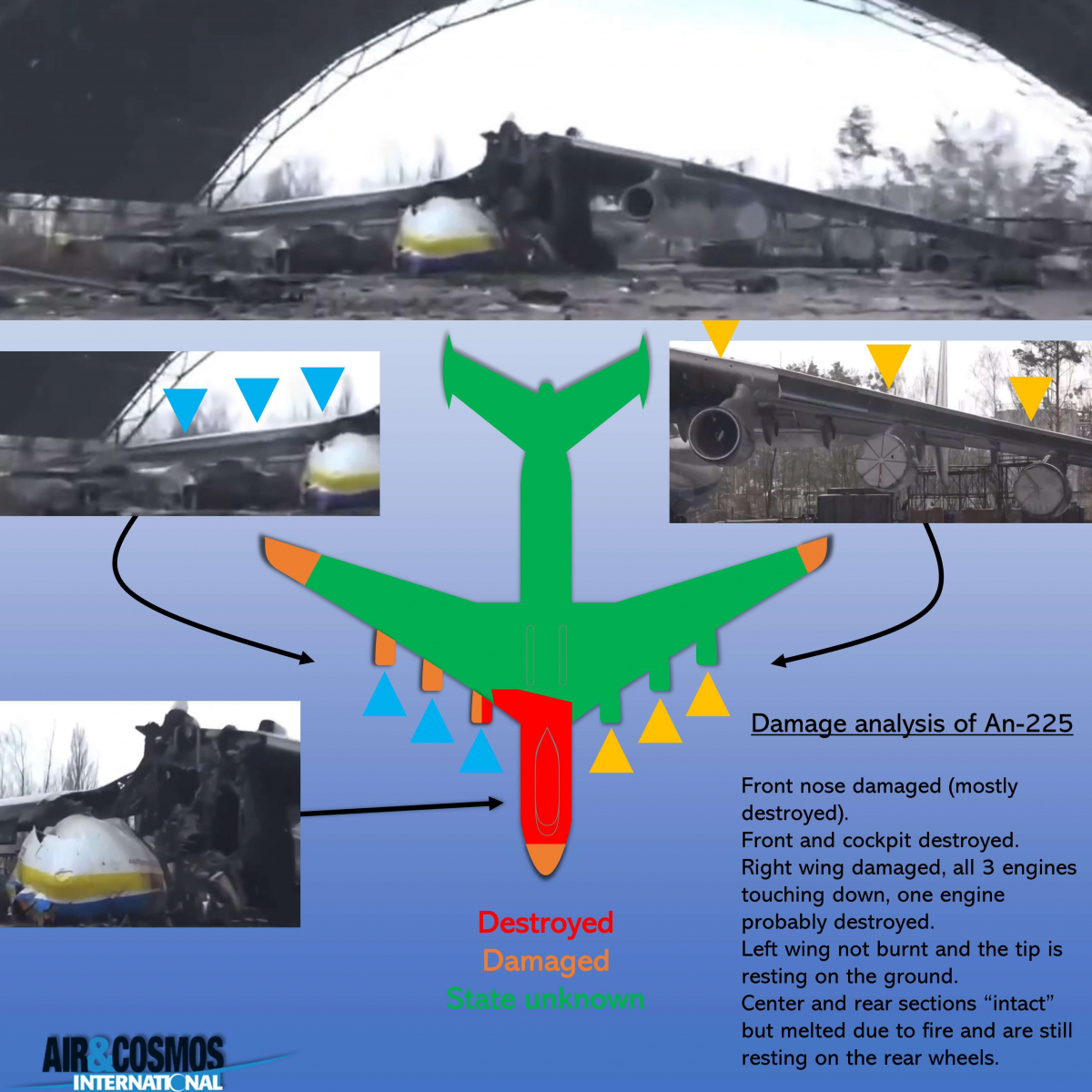 A possible recovery?
Mriya is clearly beyond repair: the cockpit and all internal wiring are gone, the cargo bay (or what's left of it) is completely destroyed by fire. The pylons of the Buran shuttle are visible but the difference in height between the wings leaves no doubt about the state of the central box of the canopy. This is also the case for the wings: the fire probably damaged the front part of them and a big part would be unrecoverable despite their "intact" appearance on the image.
Hope still remains to see if Antonov will rebuild an An-225 using the structure of the second aircraft. No recent information is available on the storage location of this structure, or even its condition. Moreover, it is an empty shell: it includes no wings, ailerons, wiring, etc. Assuming extremely theoretical that the structure is in decent condition (after several decades of gathering dust and no maintenance), Antonov could then salvage it to embark on building (almost from scratch, it must be said) a new An-225. The recovery of some parts of Mriya will be very unlikely, the heat having strongly if not completely reduced the life span of the parts not directly affected by the fire. Moreover, the right wing must be cracked following its fall, without counting the state of its 3 engines touching the ground and currently supporting the weight of this wing. Another consequent problem concerns this construction: the financial cost. It is impossible to imagine that Antonov has the financial means to embark on the construction of such a large aircraft.
Besides, Antonov airlines has not yet officially decided on the fate of Mriya since the airline is waiting to be able to send aeronautical experts to analyze the condition of the plane.... even if we have to face the facts, the aircraft seems to be totally lost.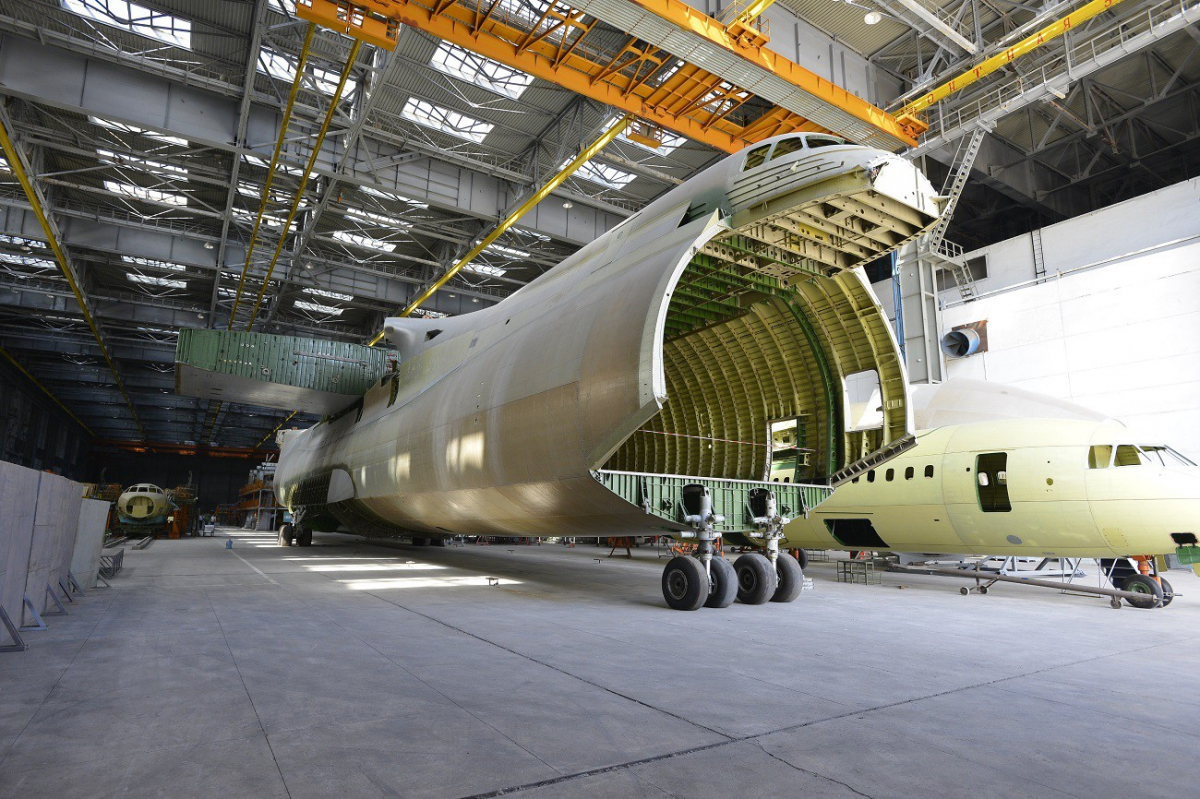 Article modified on March 5, as some turns of phrase might suggest, incorrectly, that the refurbishment of the An-225 Mriya was a possibility.