Satellite images confirm that the Russian A-50 was not destroyed or damaged in Belarus. On the other hand, Belarusian opponents have clearly demonstrated that on at least two occasions they were able to fly a drone to the aircraft, even landing on the Mainstay radome.
A plane finally intact
On February 26, a Belarusian anti-regime group had announced that it had destroyed an A-50 Mainstay airborne surveillance and forward command aircraft. The latter was on the ground at the Machulishchy air base (Minsk, Belarus) when two drones reportedly crashed into the front of the aircraft and its radar (article on the subject). However, on February 28, various satellite images of the area confirm that the aircraft is indeed intact.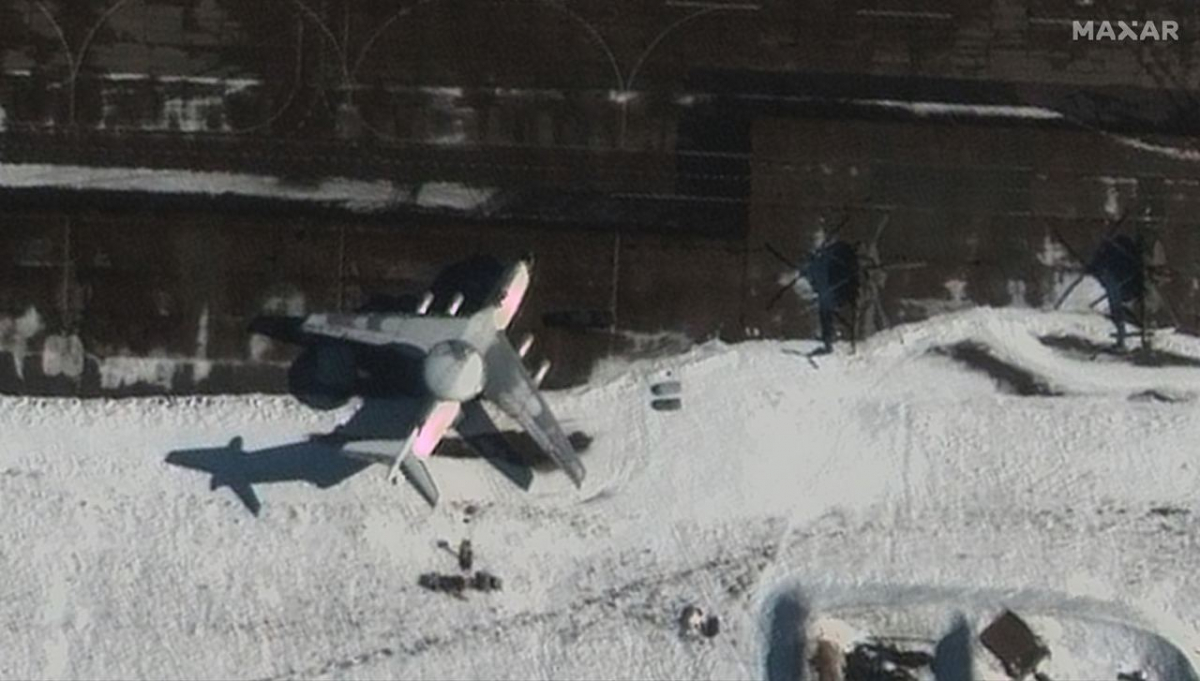 Opponents respond with 2 videos
Faced with its satellite images, opponents released two videos clearly showing their drone flying over the Belarusian base. The first video even shows the drone landing on the radar before taking off again.
On another day (it snowed), the drone flies back to the Russian plane again but unlike the previous video, it lands on the fuselage of the A-50. It is then that the video cuts and that the contact is then lost. Some say that this is the "first attack", with as proof, a dark spot on the radar and at the front of the fuselage on the satellite images. The version of the attack is precisely denied by the satellite photos, as explained previously and as far as the famous dark spots are concerned, they are nothing else than snow having melted. Indeed, the second video shows that a layer of snow is present on the entire surface of the Mainstay. Other dark traces of melted snow can also be seen on the wings of Maxar's photo.
These two videos, however, demonstrate the vulnerability of military aircraft on airbases; a Ukrainian commando could quite possibly destroy the aircraft but also other Russian aircraft present on this base using their own drones (suicide or armed with bombs). The problem does not only concern Russian or even Belarusian aircraft; every military airbase must now be able to be protected in case of a drone attack, whether in peacetime (terrorist attack), during tensions (to avoid any pre-emptive or even preemptive attack) or during a war.
The videos below may be marked as potentially sensitive. The first is a simple drone flight towards the Russian A-50. The second is a video on the street showing a screen with A-50 flights followed by a caricature of a Belarusian opponent (crying).